twitch Rivals: Streamer bowl II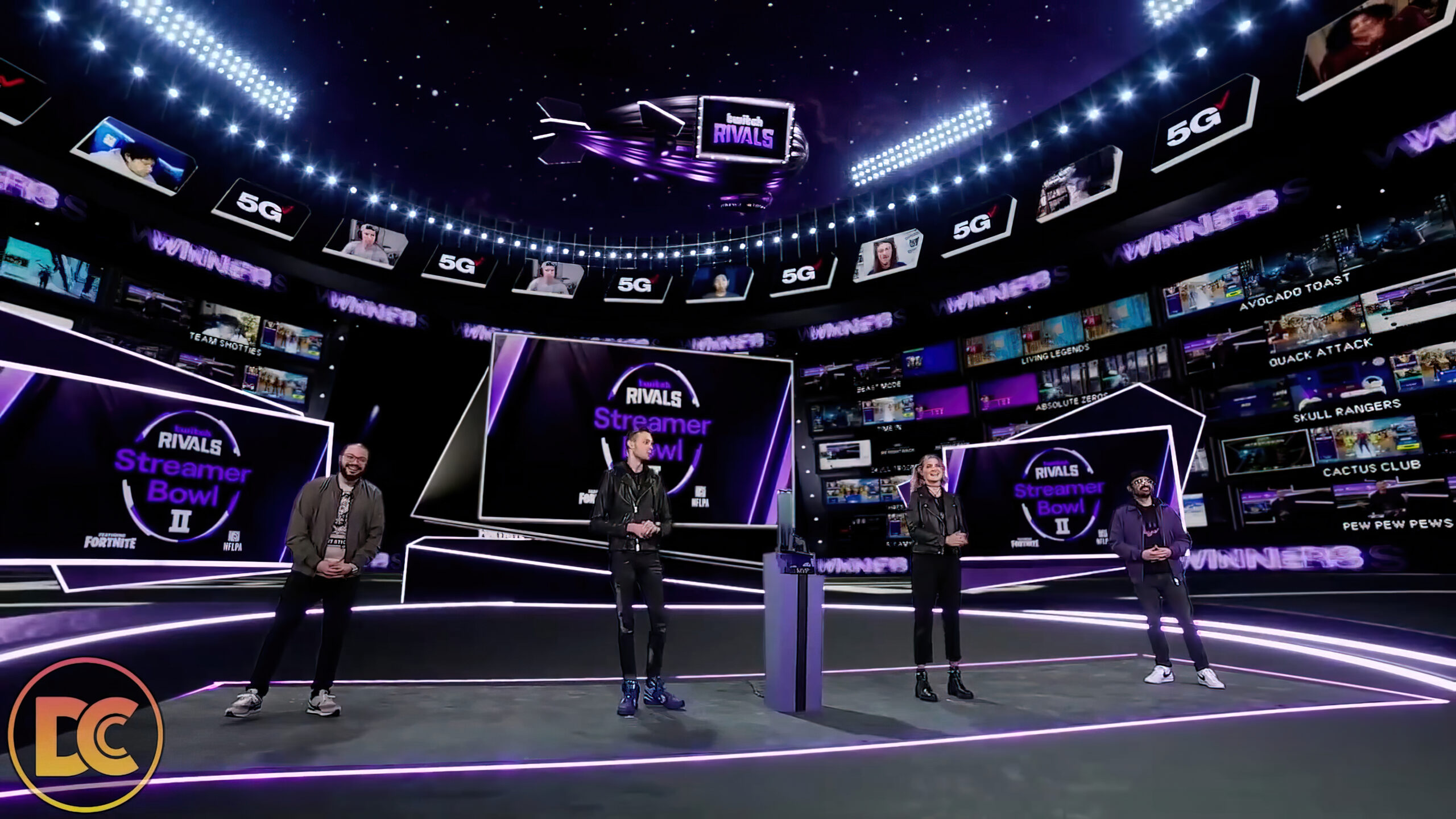 Twitch, in collaboration with Creative Technology, hired our team for one of their largest events of the year: Twitch Rivals Streamer Bowl II.  This event hosts 50 of the top Fortnite pro gamers as they face off with NFL players during the week of the SuperBowl. Our responsibilities began with importing Silent Partner Studio's Unreal Scenes. We then optimized and converted them for use in Pixotope. From there, we worked with the production team from Epic to build custom real-time in-world animation sequences including player elimination, stage transformation, and fireworks.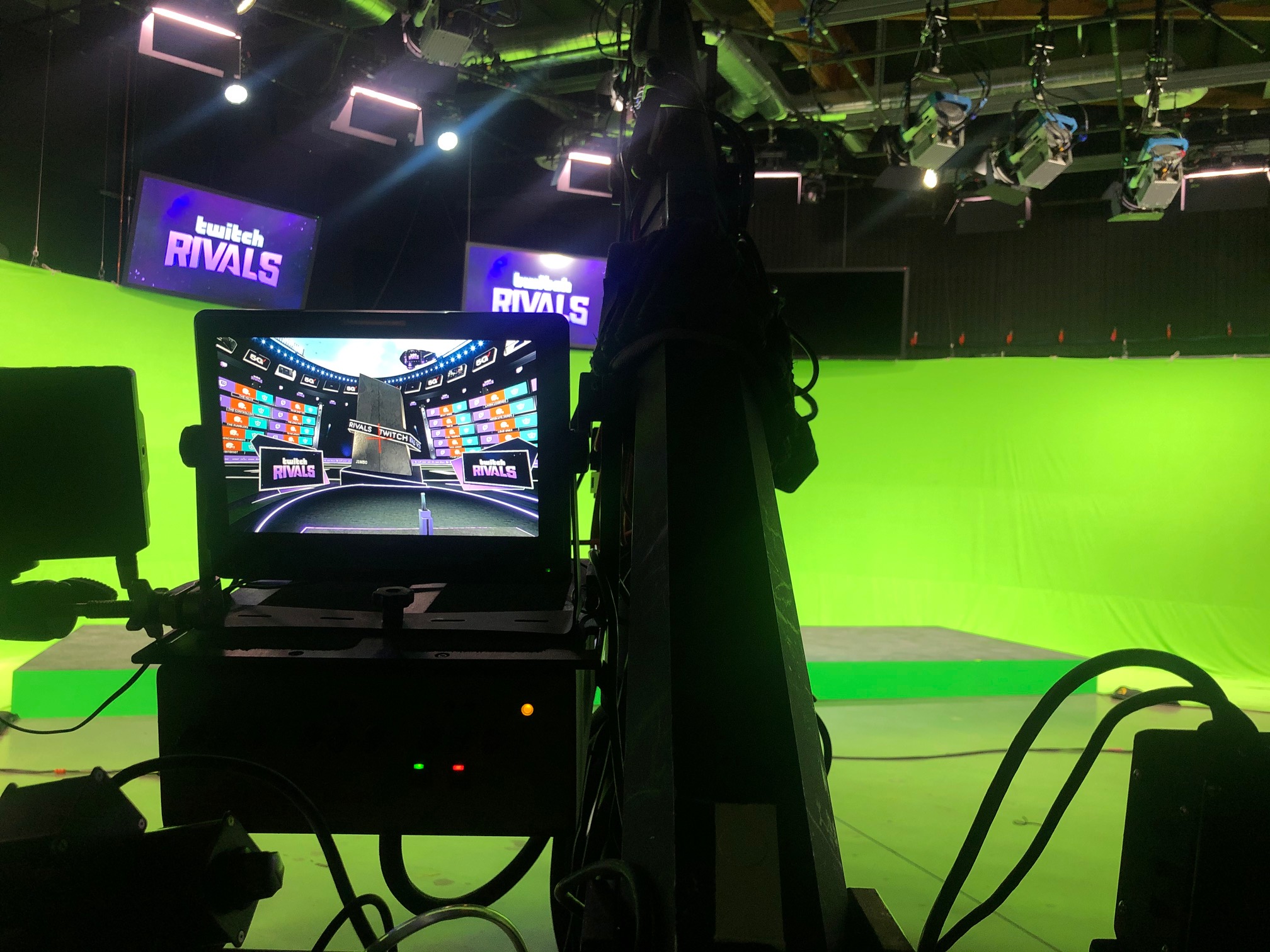 After Pre-Production, ERG's team members were onsite to implement the camera-tracking system, and Pixotope servers. Our team worked with the production team and directors to operate all aspects of the virtual environment for the live stream, including managing 100 individual live streams from the players that were displayed in real-time in the virtual world.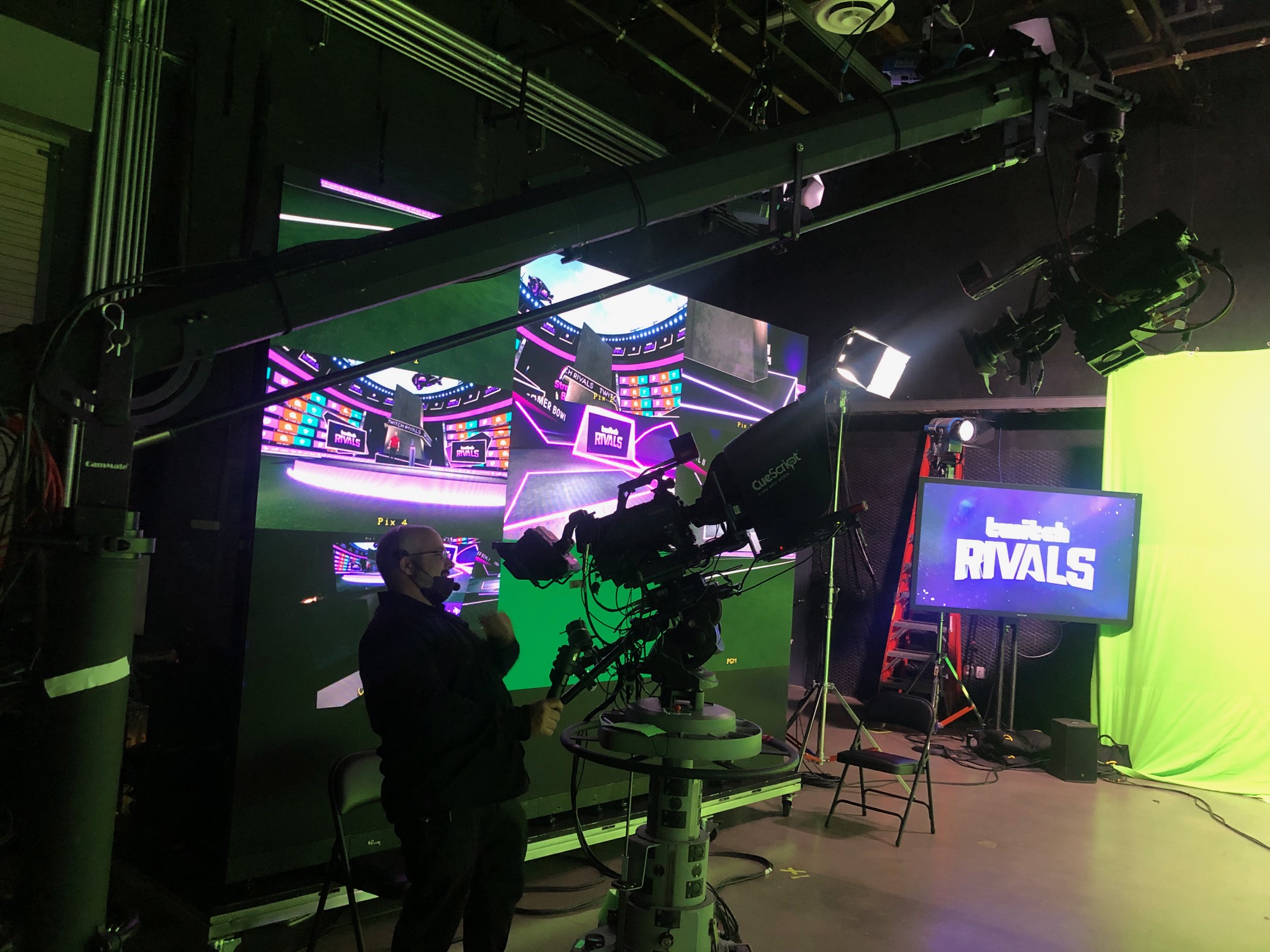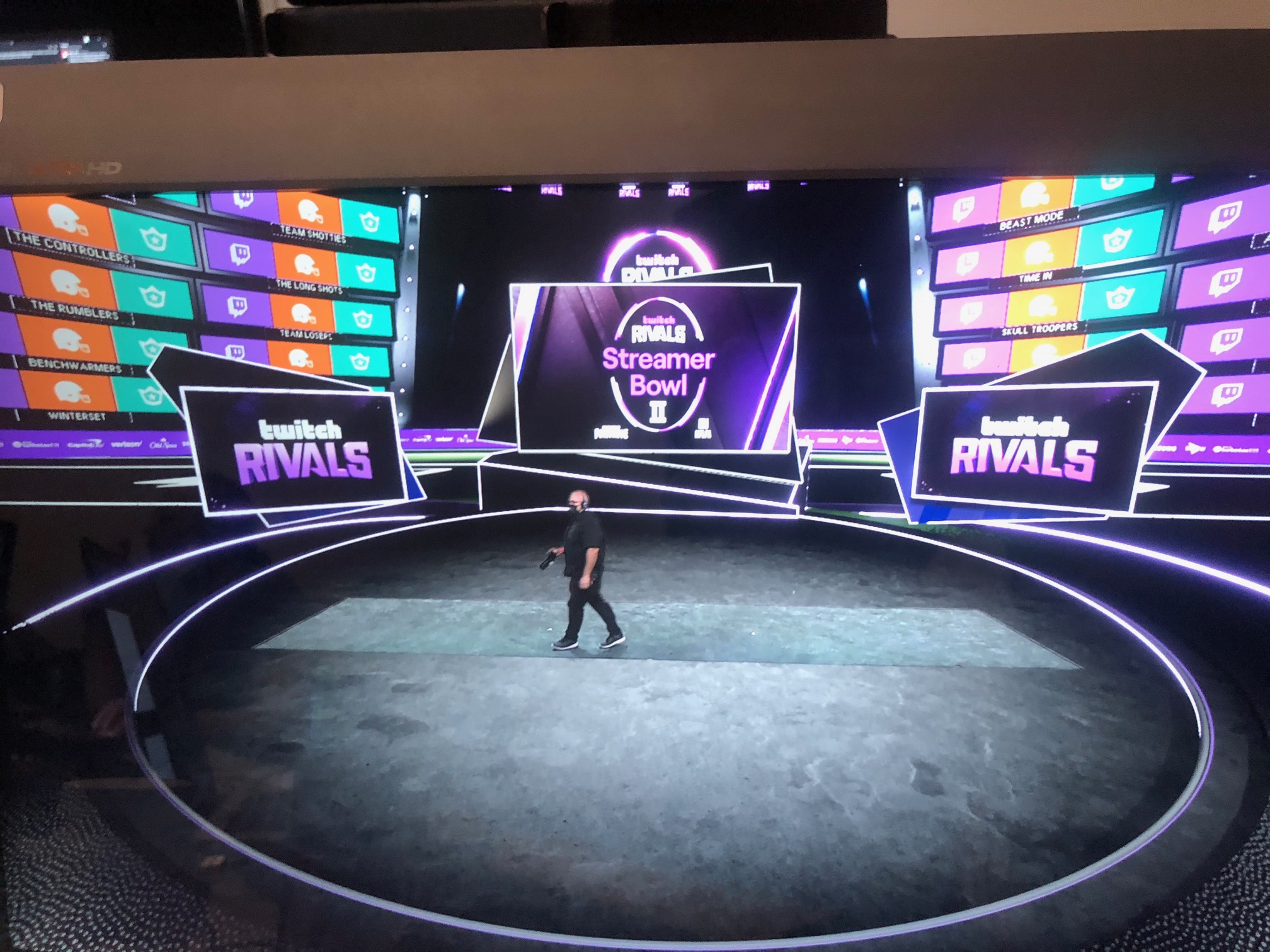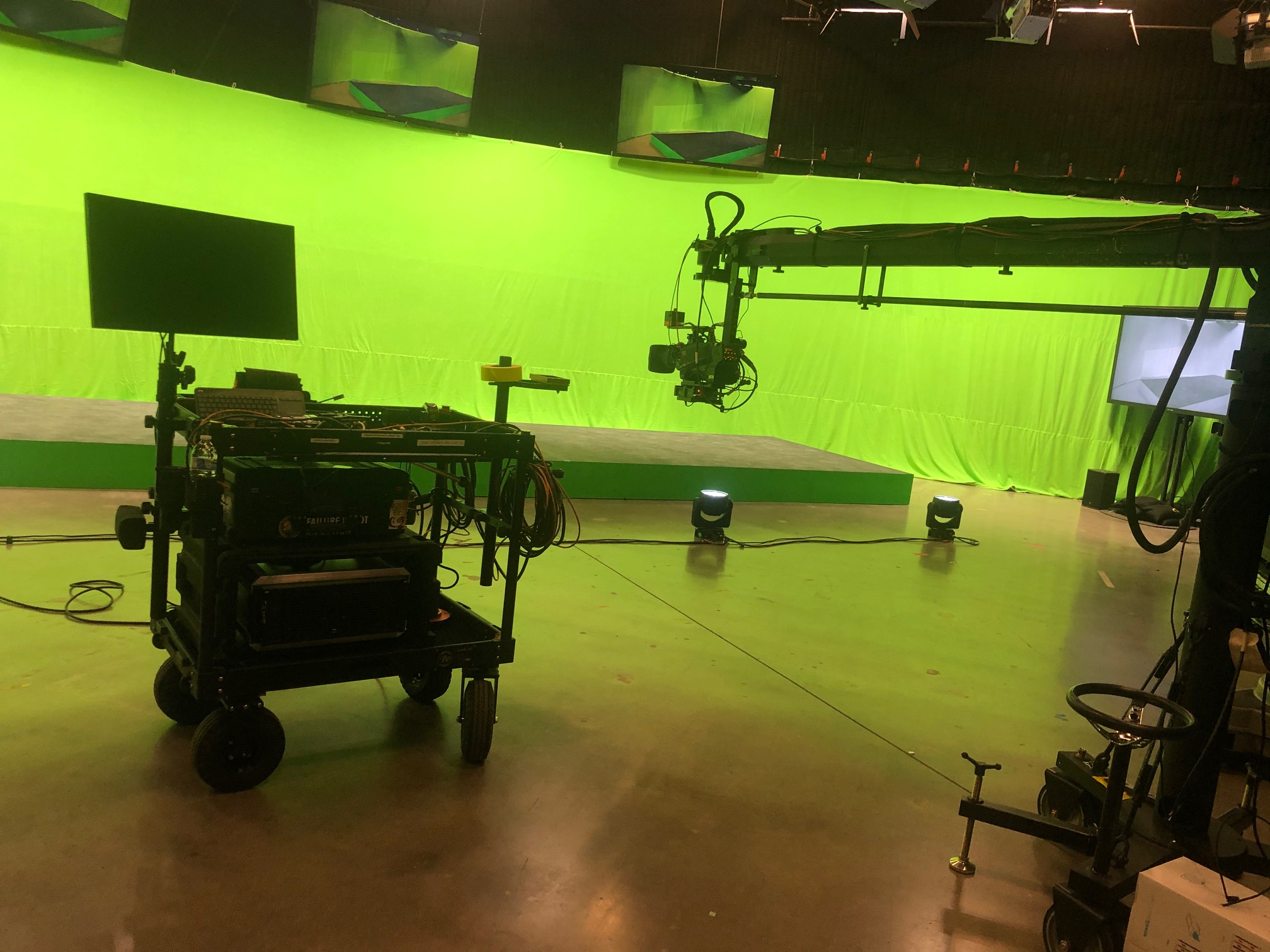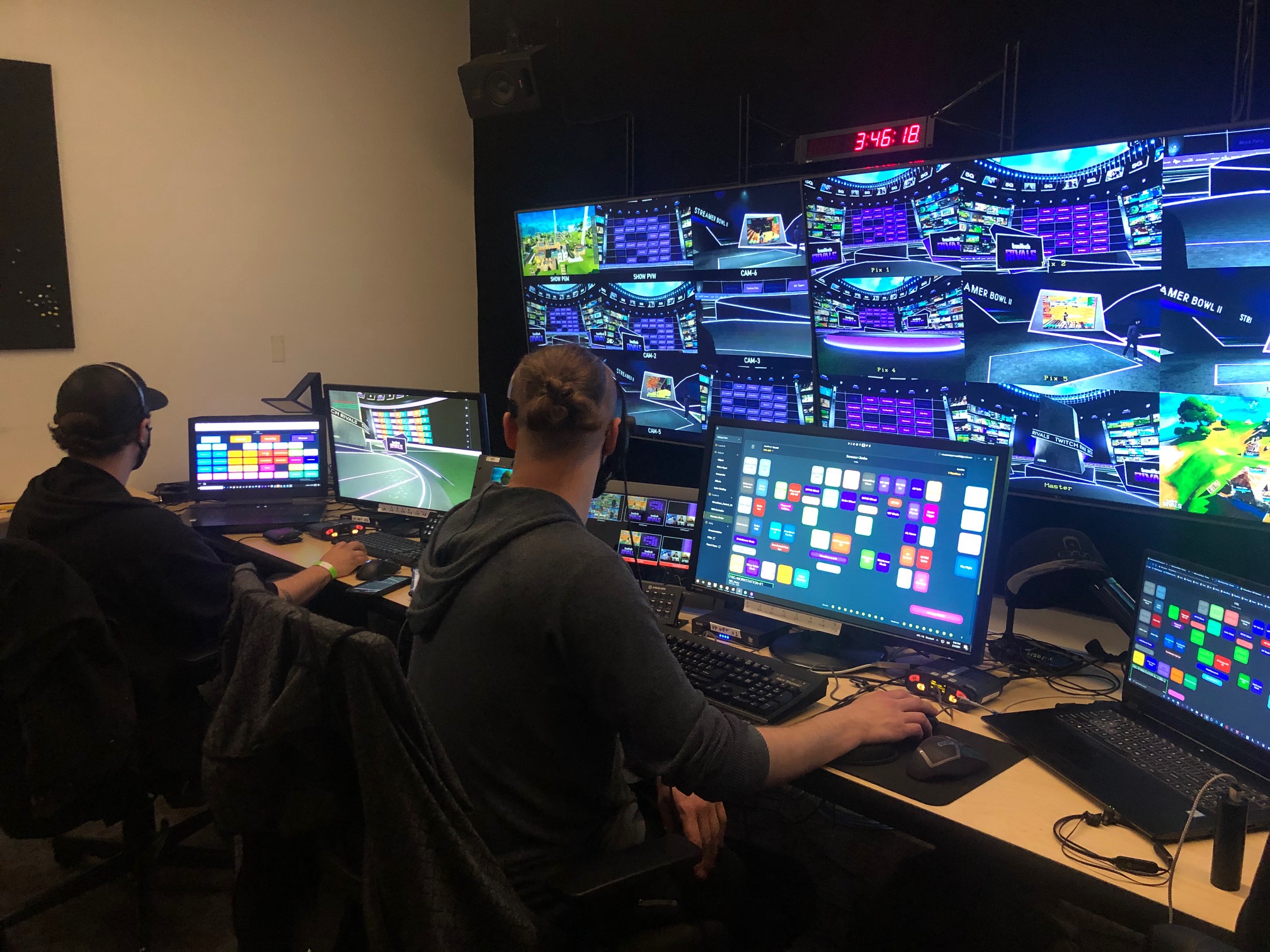 SERVICES RENDERED
Virtual Production Content Programming

Virtual Production Onsite Consulting

Pixotope Optimization

Pixotope Operation

Mo-Sys Camera Tracking install and calibration

Asset Management

ICVFX 
ERG CREDITS 
Mosys Tech/ Technical Director: Josh Spodick

Producer: Zack Kingdon

Supervising Pixotope Tech Artist: Keith Anderson

Sr. Pixotope Tech Artist:  Patrick Beery